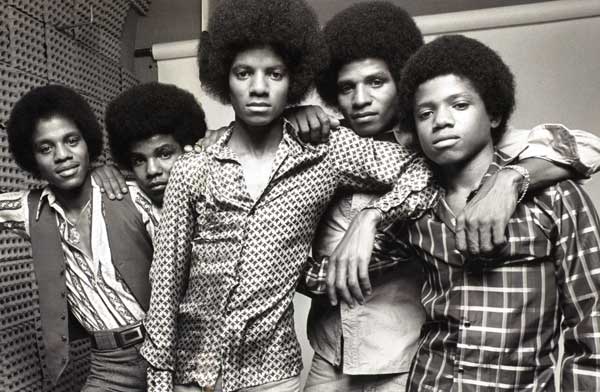 The Jacksons 5 in their Motown days were the biggest pop group since The Beatles and with 100% more funk. The first group ever to score 3 consecutive number one hits etched the boys into music history forever. Motown continued ride the Jackson family gold when Michael at age 14 released his first single "Ben" that also went to number one. Over time the boys wanted more artistic freedom to write their own songs which Motown wouldn't allow. Thus the more mature The Jacksons were born when the family minus Jermaine moved to Epic Records.

The group will always be remembered for their funk records, and smooth R&B ballads, and for producing the world's best selling artist of all time. Between the 1980 album Triumph and 1984's Victory , Michael released his 2nd solo album Thriller. To date Thriller has sold 104 million albums. Below are Triumph and Victory. Victory was the last album the boys released together. Their last album was 1989's 2300 Jackson St. which didn't include Michael and flopped.

These are 2 of my favorite albums of the 80s. Triumph does more for me musically than Michael's 1979 Off The Wall. Both albums feature Michael on lead, although Victory allows all the members to show their own style due to conflicts that arose during recording. Released 2 years after Thriller, Victory really struggles to be a Jacksons record and less of a Michael Jackson and friends record.
Must Listen : Hearbreak Hotel (This Place Hotel), Can You Feel It, Time Waits For No One, Lovely One, Give It Up, One More Chance, and State Of Shock ft. Mick Jagger
Download Link